In-Flight Service
In the In-flight Service Department, the responsibilities are split between operational tasks in connection with each flight and all the planning ahead.
Prior to a flight the team plans and optimizes the seating of our customers. The team procures food, beverages, service equipment, comfort items, and a lot more. Loading of the galleys in the aircraft are planned depending on the departure country, the destination, and the duration of the flight.
During the flight, In-flight Service makes sure our customers receive the best possible treatment when it comes to food and beverage, comfort, and great service in general. All this in close cooperation with our fantastic cabin crew.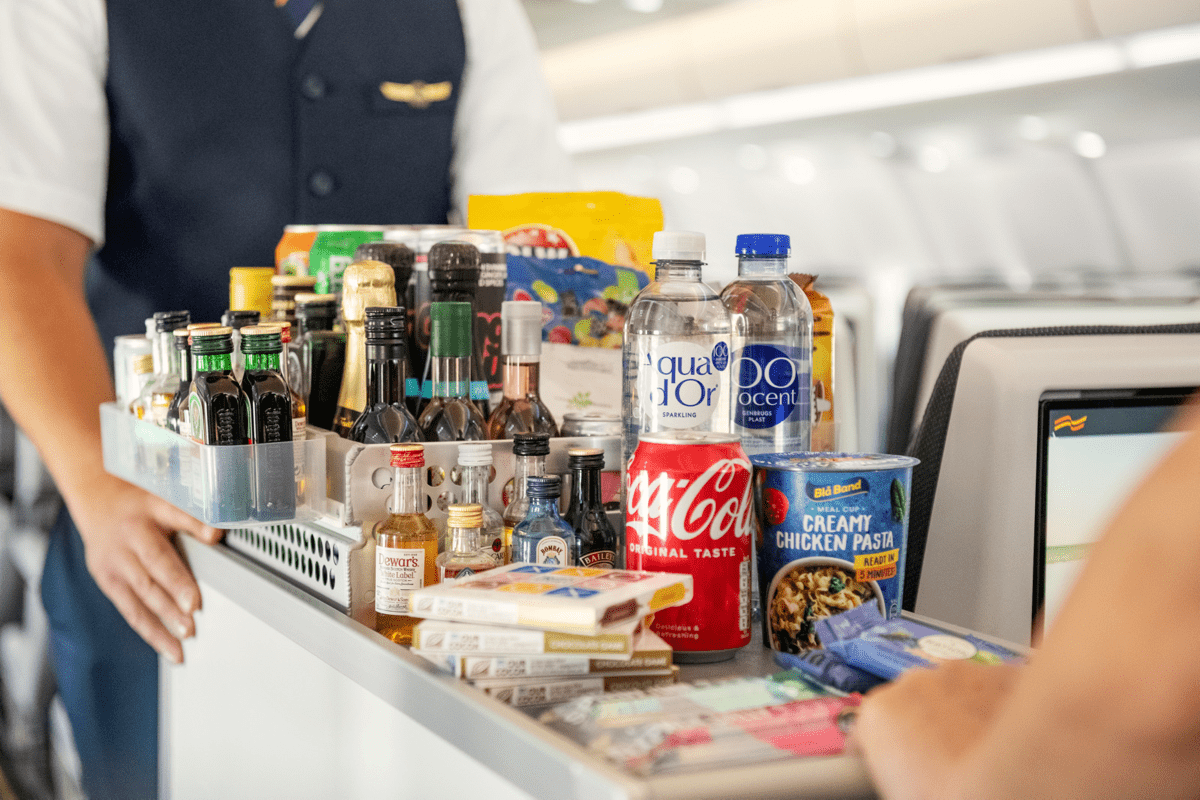 Catering – Food & Beverage
The Food & Beverage we offer to our customers is something we put a lot of effort into and want to prove that airline food can be great food. In-flight Service also prioritizes sustainability more than ever. Wherever possible we use biodegradable, compostable and recycled materials.
Read more about our food concept.
Load Planning & Logistics
Load Planning & Logistics is often an area very few people think of or know about in detail. However, just as important to make a flight as perfect as possible.
An airline galley is limited by a lot of weight and space restrictions, making the load planning quite a puzzle. When changes are made to the weight distribution on the aircraft, new weight information must be passed on to the flight deck for correct weight and balance calculations. Just another example of how complex it is to make a flight come together.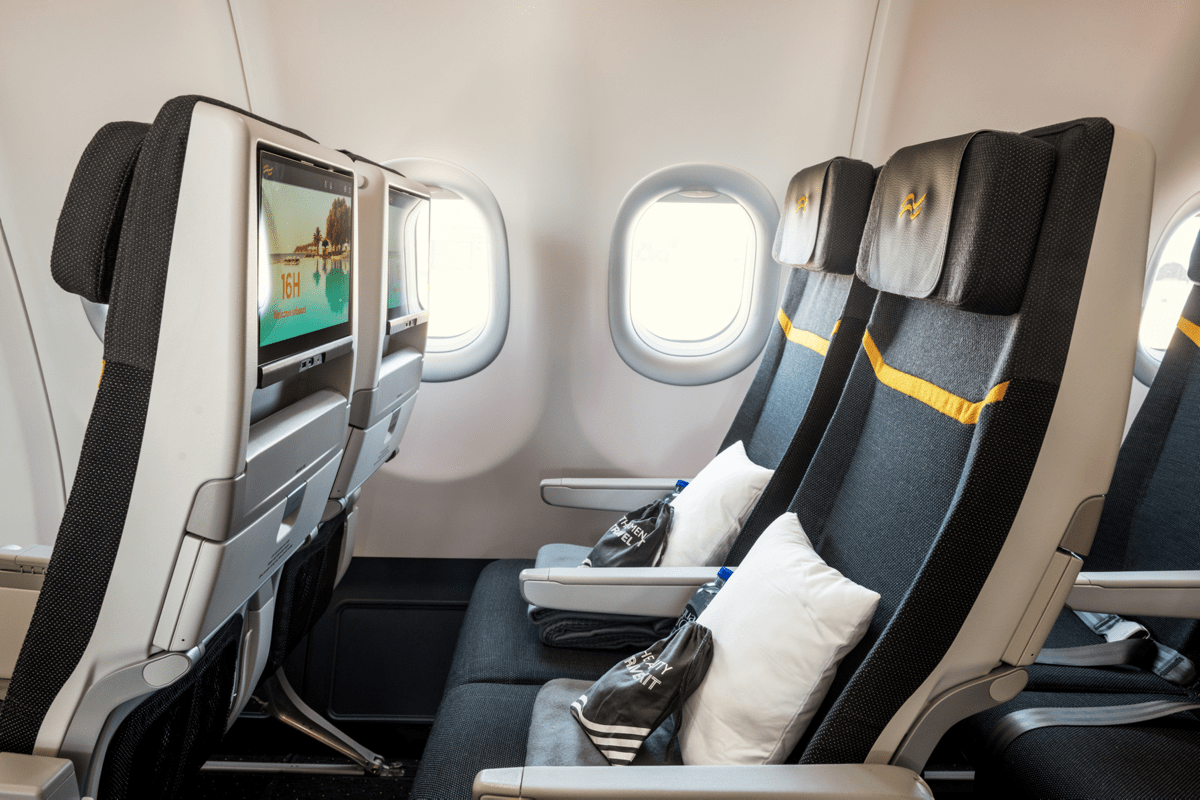 Pre-seating - and extra-ordinary requests
Many of our customers preorder their seats on board – our very best ancillary. This feature has become increasingly popular, and last year more than 30% took this opportunity. The very same team handles all out of the ordinary requests. Quite a few customers want to bring their bike or their wind surfer when going on holiday.
Last minute changes
Of course, we cannot avoid traffic irregularities. These can be caused by technical issues, weather related reasons or maybe even Murphy's Law. But in the airline business safety always comes first. When irregularities occur, the In-flight Service Department gets busy – but this is also a part of why we love our job!
Sunclass Airlines
Sunclass Airlines is part of Nordic Leisure Travel Group, which consists of the tour operators Spies in Denmark, Ving and Globetrotter in Sweden, Ving in Norway, Tjäreborg in Finland, travel retail Airshoppen and the hotel company Resorts & Hotels. The group sells approximately 1.3 millons holidays annually in the Nordic Countries.
Sunclass Airlines flies the majority of the travel group's guests to the charter destinations and has approximately 285.000 travelers per year.