Cabin Crew
As a cabin crew member at Sunclass Airlines you are the face of our company to the guests flying with us. Your primary responsibility is to ensure a safe flight for our guests and to provide excellent service throughout the flight.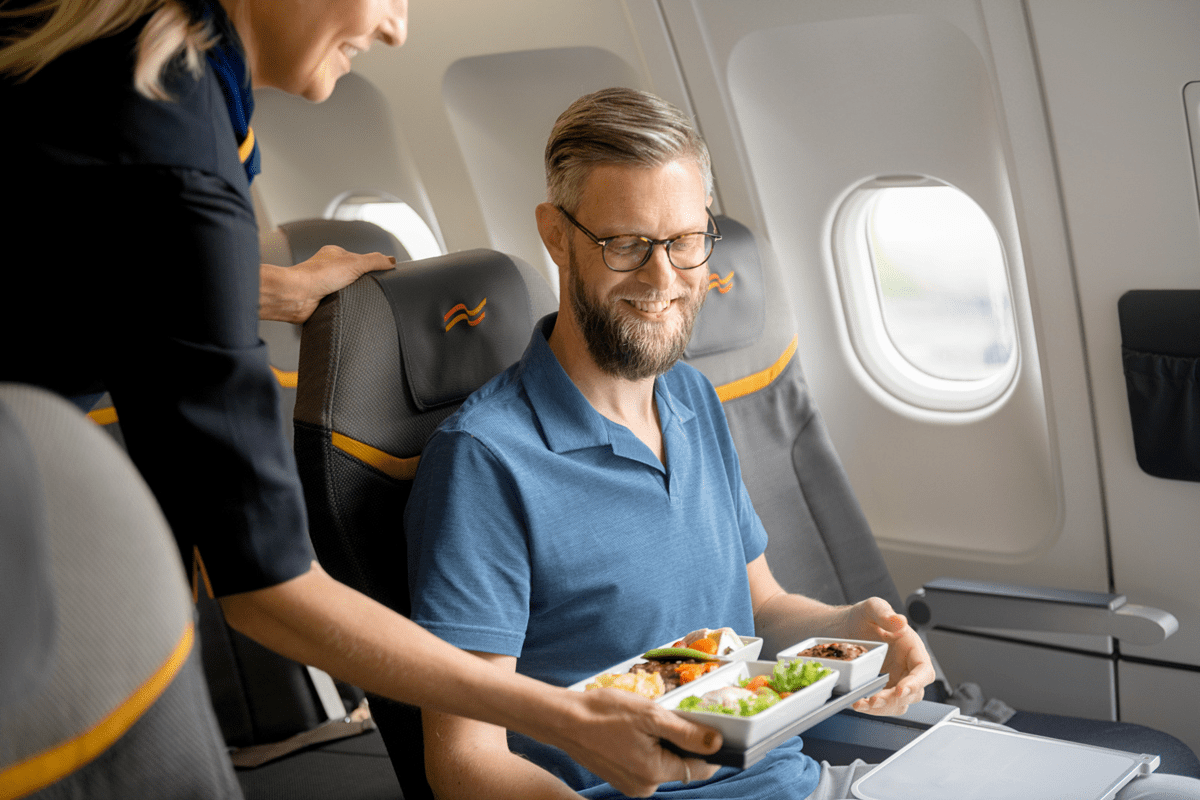 Work as cabin crew
To make sure the passengers have a pleasant and secure journey your role is to follow safety procedures together with your team. You will obtain a high level of service during the flight by for example serving food and beverage, selling taxfree products and accommodate questions that may arise.
The job as cabin crew is fun, developing and ever changing. You work in a high-paced environment with a diversity among both colleagues and guests. Sunclass Airlines flies all year round and every day, which means that the working hours varies, and no day is like the other.
With us you will have the chance to work in a company that promotes development and the possibility of an internal career.
Sunclass Airlines
Sunclass Airlines is part of Nordic Leisure Travel Group, which consists of the tour operators Spies in Denmark, Ving and Globetrotter in Sweden, Ving in Norway, Tjäreborg in Finland, travel retail Airshoppen and the hotel company Resorts & Hotels. The group sells approximately 1.3 millons holidays annually in the Nordic Countries.
Sunclass Airlines flies the majority of the travel group's guests to the charter destinations and has approximately 285.000 travelers per year.